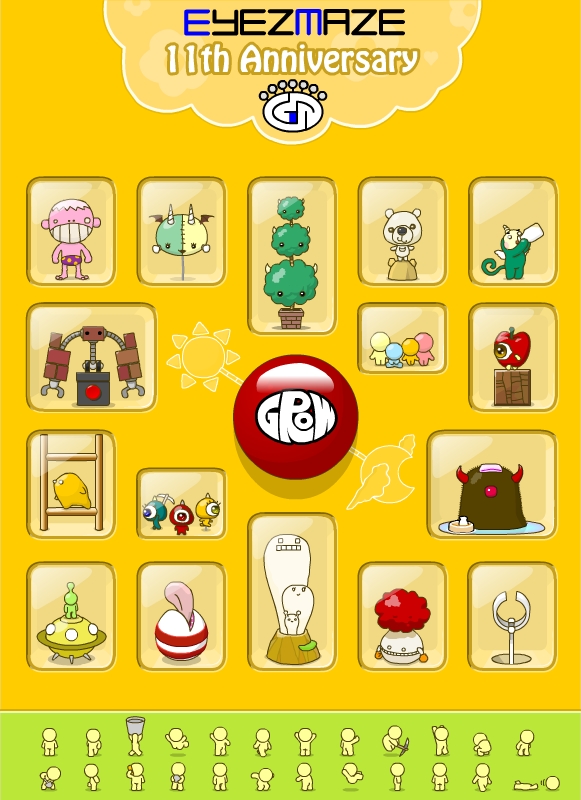 It has been 11years since EYEZMAZE had started.
Unfortunately I didn't notice that last year was the 10th anniversary.




Well, I'm very happy and surprised that I got such e-mails [ I've been your game's fan for a long time. When I played this game for the first time, I was an elementary school student. And now I become 20 years old.]
I know as much about this 10 years.
I'm glad that there are many people who have kept on loving my game such a long time.

From now on also I will continue to creating games that is even more interesting and even more enjoyable.

Thank you all.